We provide a wide range of consultancy and training services
The overall aim of Net Knowledge is to allow you and your company to optimise your use of internet based technology. Whether it is improving marketing performance, through to improve your communications to using web based services to maximise the way you do business, Net Knowledge is here to help.
Digital Strategy
In the media, all you seem to hear about is how this new web service is the next big thing, how the web is changing how we communicate, how it is changing how we work etc… So much information! It is often extremely difficult to understand exactly what is happening!
With the Digital Strategy package our aim is to try and help you navigate this ever changing digital landscape and help you answer the simple question "How can we best embrace the opportunities provided by the internet ?". With this package we will :

Evaluate your existing business objectives
Identify internet based technologies which can help you achieve these objectives
Demonstrate the use of some of these technologies
Produce a clear Digital Strategy helping you integrate these technologies into the way that you do business
Digital Collaboration 
There are now multiple ways in which technology can help your business collaborate with both employees and customers. From Skype to WhatsApp, to project and task management services there are a multitude of tools available to help you work together. With this package we will :
Evaluate your existing use of digital collaboration technology 
Investigate current digital collaboration technologies
Produce a digital collaboration strategy
Provide one-to-one training on the chosen solution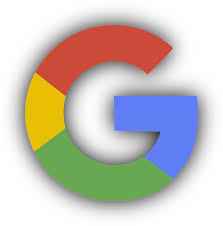 Google Tools
Google has made a massive impact in the online space. Initially through search but more recently through productivity applications and digital marketing services. With this package we will
Provide overview of existing google productivity and marketing services
Identify the services which may be useful to you 
Provide basic training in the implementation of relevant services

Digital Productivity
We are working in an ever more complex world, with more and more demands on our time. Thankfully, there are numerous tools and services that help improve productivity. The aim of this package is to help you get the most from these. This package includes :
An overview of productivity
An introduction to digital productivity
An overview of relevant productivity services
Basic training in chosen services/applications

Digital Marketing
The importance of digital marketing grows each year and it is crucial that businesses embrace this trend. The aim of the digital marketing package is to give your business a firm understanding of the options available. With this package we will :
Provide an introduction to digital marketing
Provide an overview of social media marketing
Provide an overview of e-mail marketing
Help you review/setup your social media presence on Twitter/Instagram/Facebook
Further more in depth consultancy/training packages are available in the area of E-mail Marketing.


Office 365
Office 365 provides the tools to help increase productivity in the workplace. This package provides and overview of office 365 in the workplace and in particular provide an introduction to :
Word
Excel
Powerpoint
OneNote
OneDrive
Further more in depth training courses are available for each of these applications
Would you like to start a project with us?
If you would like to discuss any of these packages then please feel free to contact us to discuss your requirements